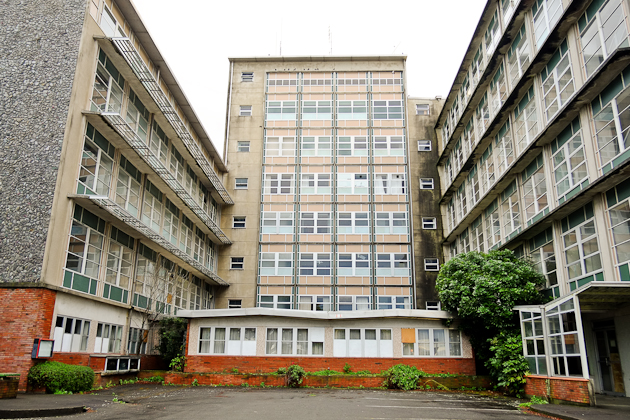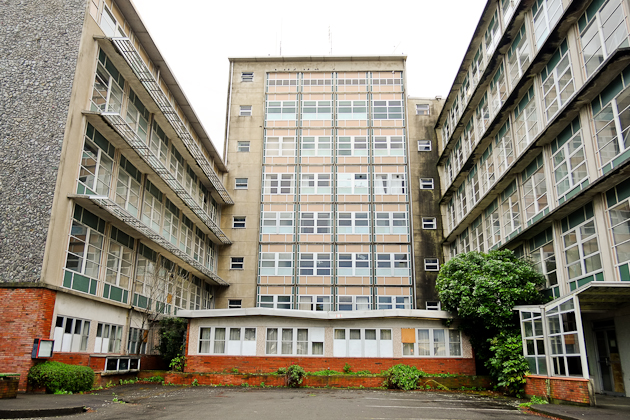 Hello again, abandoned building fans. I have arrived in New Zealand – the land of the long white cloud. After a brief stopover in the capital city of Auckland, I have made my way down to the East Coast town of Napier. On day one over here, I got quite a surprise with an abandoned building expedition.
You see, Mr's Snaffler was born in Napier – which is why we are here. Catching up with family, I asked Mr's Snaffler's young nephew a question. "Do you know of any abandoned buildings around here young man?". He mentioned a few houses he knew of. I said to him "no, I'm looking for some very large abandoned buildings." He replied "well, the old hospital on the hill is abandoned, it's been empty for years!".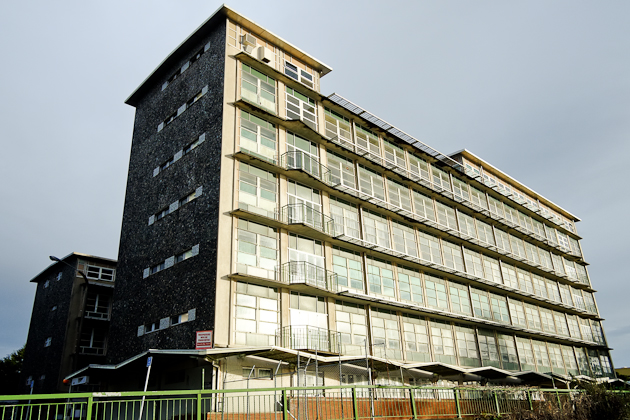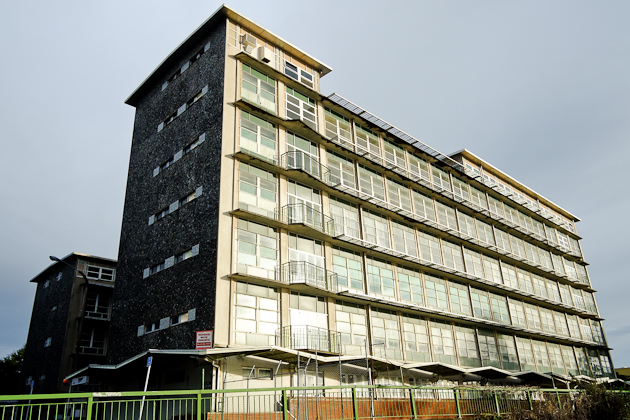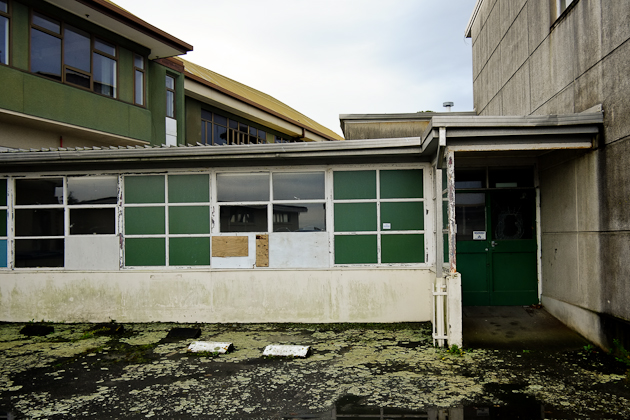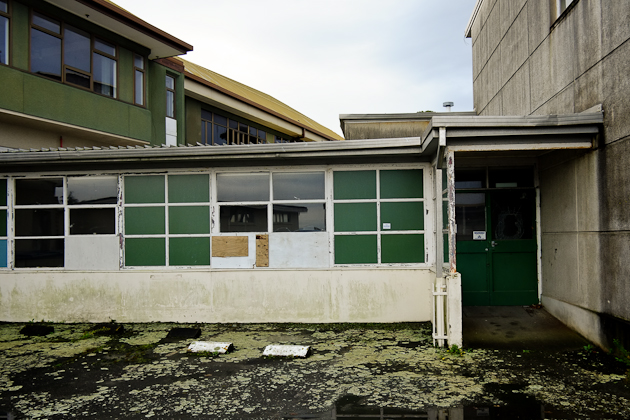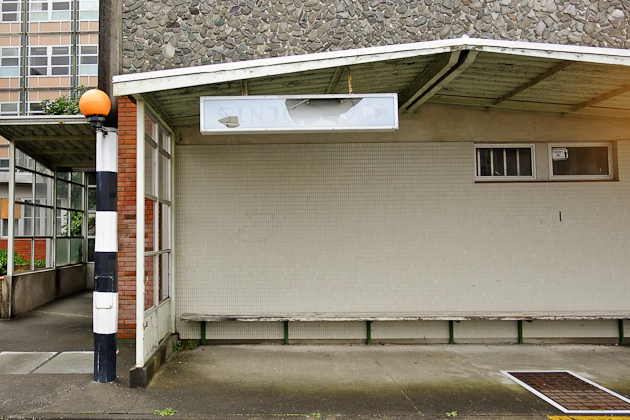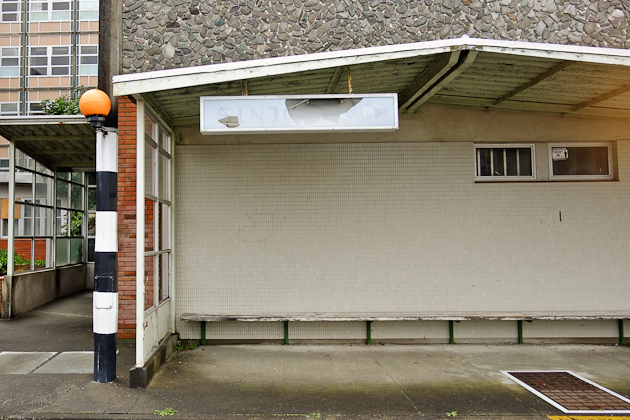 I asked Mr's Snaffler if she knew how to get to the hospital on the hill. As it turns out, she was born in that very hospital! She knew precisely how to get there, so off we went.
Up on a wet and windy day on Bluff Hill in Napier, our discussion about a holiday in Turkey – which will hopefully take place later this year – came to an abrupt end when the Napier Hospital came into view. I couldn't believe my luck – it was huge.  I got Mr's Snaffler to drop me at the entrance, and told her I would call when I was done exploring.
Several buildings, some multi-stories in height, and best of all – a large hole in the fence. With apologies to the local authorities, of course I ignored the "video surveillance – trespassers will be prosecuted" signs, and headed into the hospital grounds.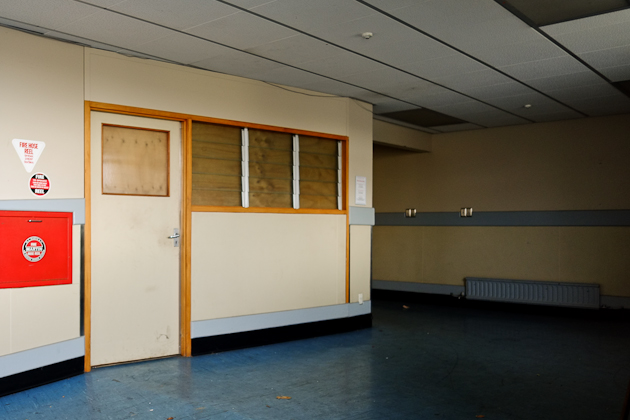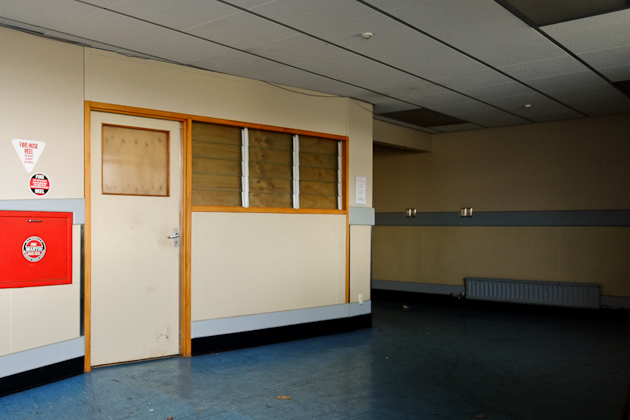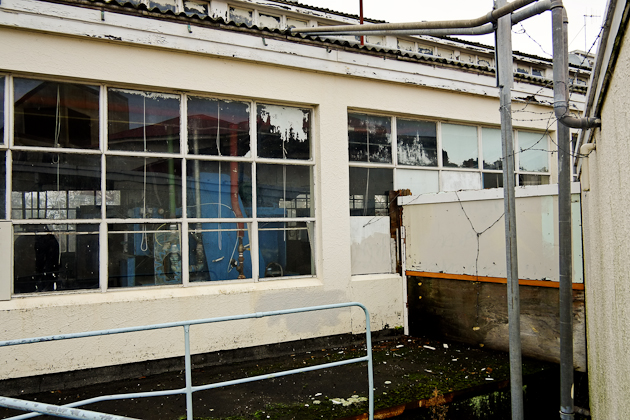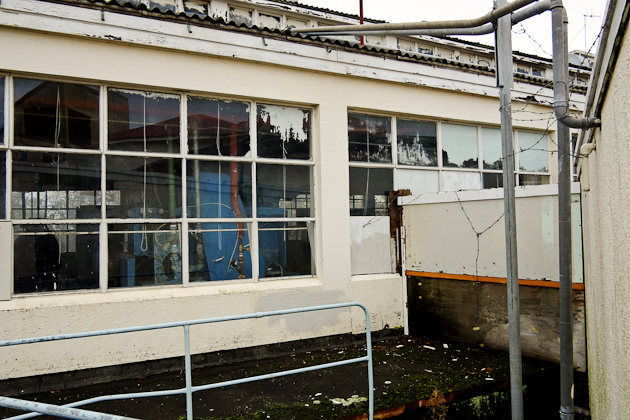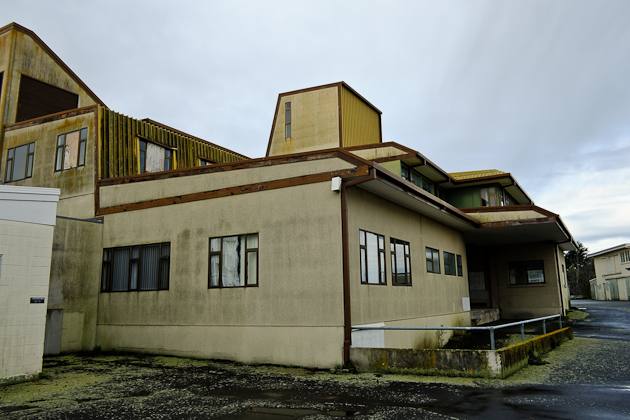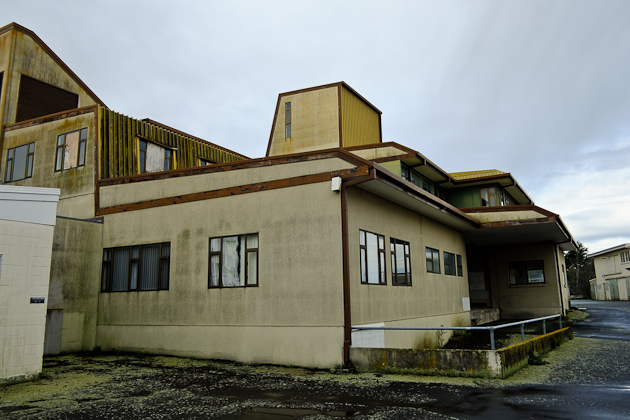 Taking a few photos of the imposing structure, I began to get excited. A few peaks through some windows told me that this was in pristine condition, and that I would be one of the few people to have ventured inside since the hospital was closed, over a decade ago. There was almost no graffiti, or any other signs of previous visitation.
Scouting around the hospital grounds, I searched for an entry point. I should say at this point – I would never break a window or door to gain entry. If there is an open entrance, again, with apologies to the local New Zealand authorities, I will enter – keeping in mind the motto of "take nothing but memories, and leave nothing but my footprints".
And then – I saw it. An open window. Large, and inviting. I put my camera through first, placing on the floor inside so that I could climb through.  One leg over the window, I got quite the shock.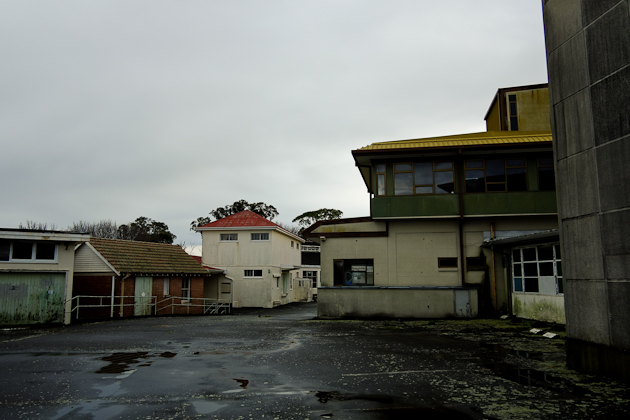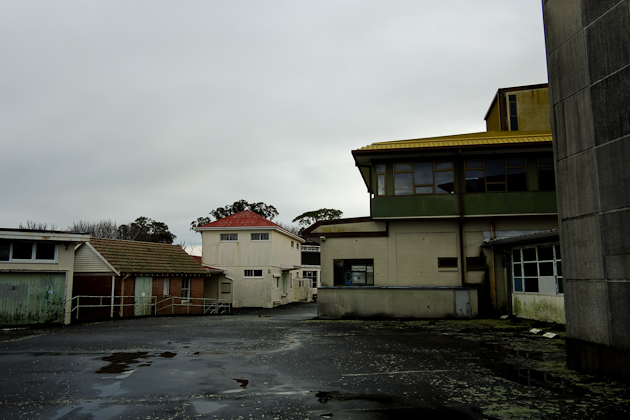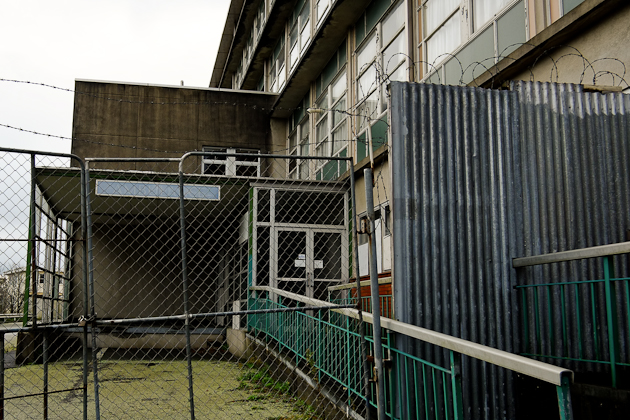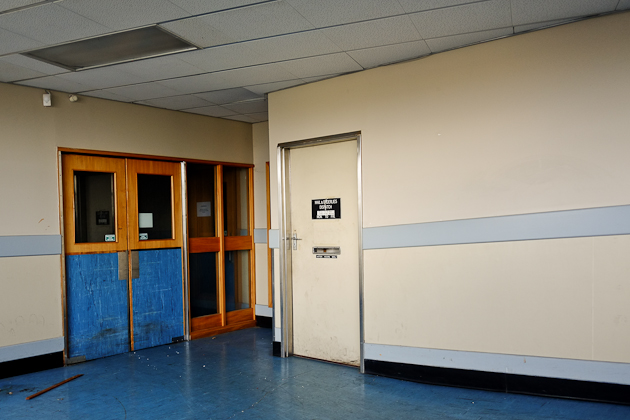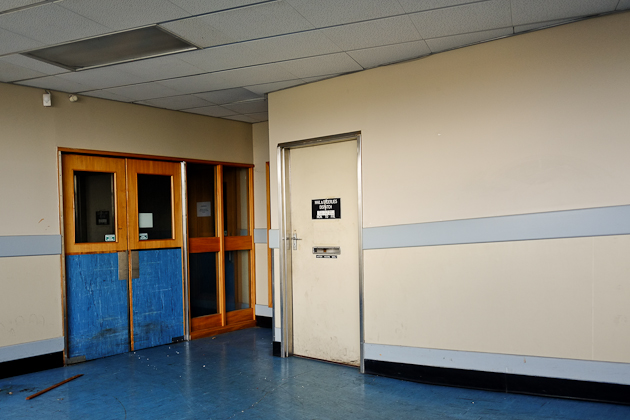 WOOP! WOOP! WOOP! Yes, it seems I had activated the motion sensor alarm. As you can see from the external photos, the site was very large. Well, I can tell you, the alarm could be heard over the entire site, and throughout the surrounding neighborhood.
So close, and yet so far. I waited for security to arrive, partially to explain myself and apologise, and also – I thought I could sweet-talk my way in if somebody with keys and the means to disable the alarm arrived.
After about 15 minutes, the alarm stopped. No security arrived. Unfortunately, this is life in the world of Urbex or abandoned building exploration – you win some, you lose some. The abandoned Napier Hospital would not be explored – this time.
Stay tuned, I will continue to explore New Zealand over the coming weeks, and will be sure to get a little further into my next abandoned building.
Dr Hank Snaffler Jr.