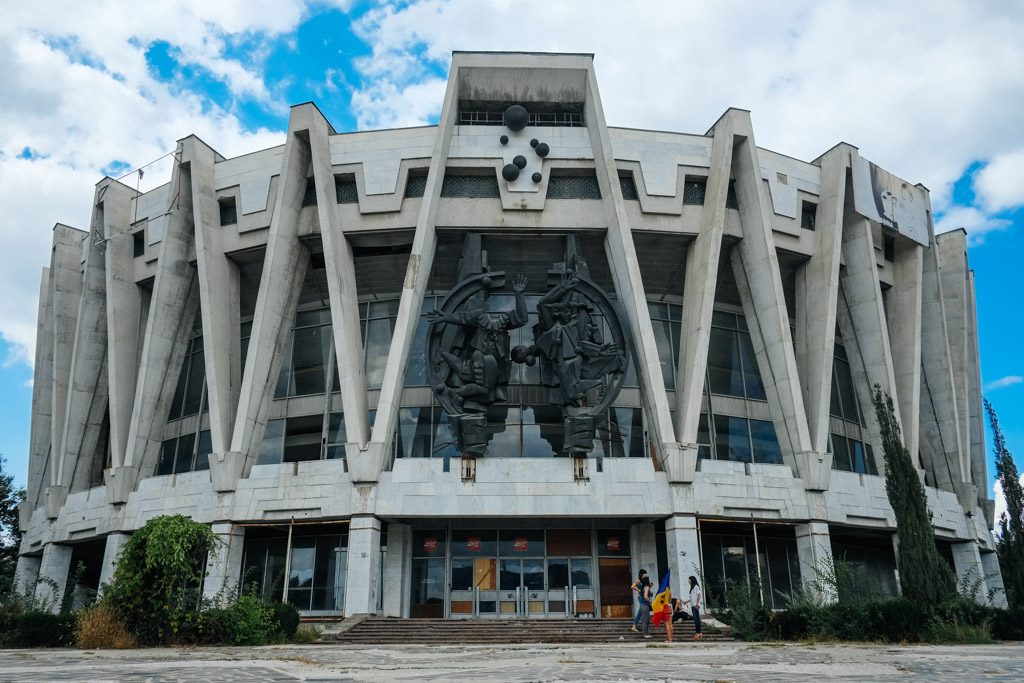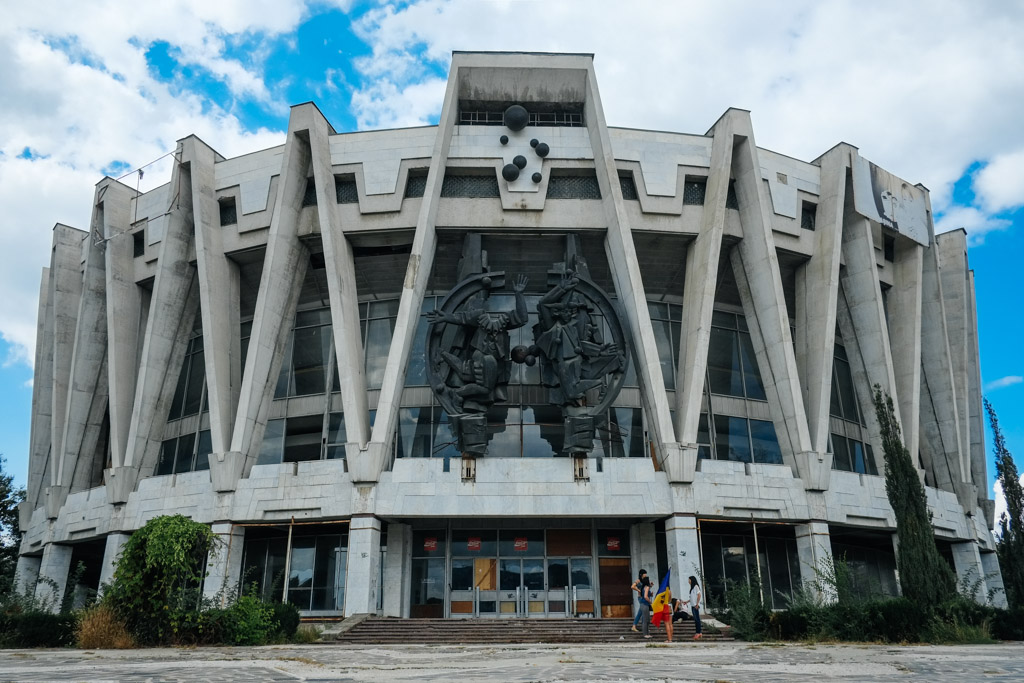 An abandoned communist-era circus, located in the middle of Chisinau, the capital city of The Republic of Moldova, is not exactly high on the bucket-lists of travellers around the world. But maybe it should be. The abandoned circus building ticks all the right boxes. Soviet. Mid-century. Concrete. Incredible design. And perhaps the local authorities of this former-USSR land-locked nation won't like this – but the final check box is easy access.
The Republic of Moldova is a land-locked country, deep in Eastern Europe, wedged between Romania and Ukraine. The circus is located in the capital city – Chisinau. An independent nation since 1991, after surviving through seventy years of Russian communism. To this day, Moldova remains one of the poorest nations in Europe. It's average income is comparable to nations that are frequently referred to as "third world". This makes Moldova an interesting, authentic – and inexpensive – travel destination.
Abandoned Circus – Will the Soviet Architecture Go to Waste?
Located downtown, I visited the abandoned circus in Chisinau with an urban-exploration colleague of mine.  Out the front, friendly teenagers sat, chatted, and enjoyed a drink, Inside, we came across a German tourist – actually a middle aged gent, visiting his son who was now based in Chisinau. Although the circus has been abandoned since 2004, the inside remains very intact, and we all had the same impression – that one day, the circus would be tidied up, and rise to it's former glory as an entertainment icon of downtown Chisinau.
Originally constructed in 1981, the abandoned circus in Moldova is a statement to just how important, respected, and popular circus's were during Soviet times.  This is no simple canvas tent – this is an architectural statement, in a prime location, designed for permanently entertaining the masses.
Unfortunately for the locals, a revolution and political upheaval destroyed the economy, and this is one of the casualties. However, for intrepid urbex aficionados, this is one of the simplest, easiest, and most entertaining urban exploration sites in Moldova.
The only problem remains, getting to Chisinau.
The map above pinpoints the exact location of the abandoned circus in Chisinau. So, if you happen to find yourself in the area, do pop in. The architecture is pure communist-era brilliance, the circus is located close to the center of the city, and as an added bonus – inside, are some great oil paintings of circus bears. I love a good Moldovan circus bear.
Please enjoy the photo set of the abandoned circus in Chisinau, capital city of The Republic of Moldova.
If you have any updates on the abandoned circus, be sure to let us all know in the comments below.
And feel free to share this article, the more attention that is bought to Moldova, the better.
Enjoy.
Dr Hank Snaffler Jr.