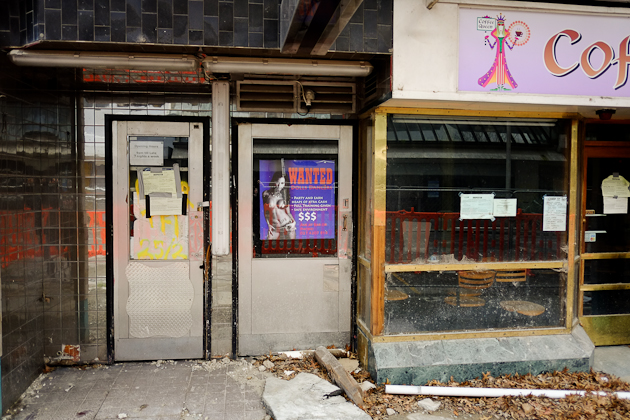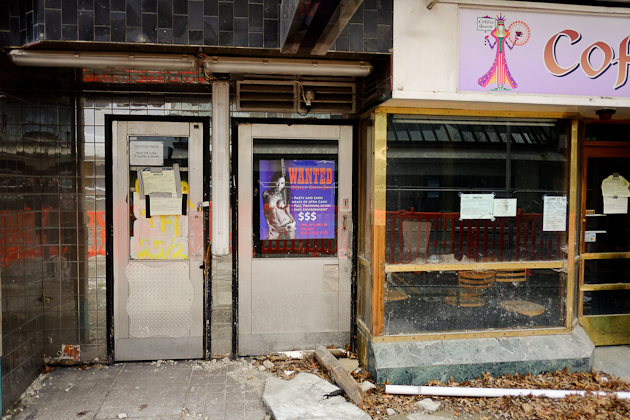 An abandoned city in New Zealand.
Christchurch is the third largest city in New Zealand. In February of 2011, a powerful earthquake caused severe damage to the city center. Indeed, it was the most destructive earthquake in the history of New Zealand, and 188 people lost their lives.
Today, 18 months later, the city core is off limits, and remains for the most part, abandoned. The buildings are being demolished, one by one. I explored the city streets, where possible, and took a few photos of what has become an abandoned CBD. The only signs of life were demolition crews here and there, and a few people walking around taking photos.
"Earthquake tourism" is a strange phenomenon. Perhaps abandoned and decayed buildings are more popular than I thought. Whilst I suspect most regular tourists are booking trips to Spain, there certainly was more than a handful of people in Christchurch who were there purely to view the abandoned city. I even saw a "Red Zone Tour Bus" – the red zone being the heart  of the city that remains off-limits due to the extreme danger present.
Christchurch produced mixed emotions within me, as I wondered around the desolate streets. On one hand, this was an absolute playground for urbex and abandoned building fans. On the other, this was a scene of extreme destruction, and danger even greater than the fifty story abandoned skyscraper I scaled in Bangkok.
Although I snuck through a fence or two, I wasn't game to enter the buildings. There was at least one army patrol, and really, to what level am I willing to take my hobby? I'm not willing to risk my life – and that is what it comes down to in this situation.
My thoughts go out to those pafteople of Christchurch who have suffered through the earthquake and the aftermath. The city centre will remain off-limits, and abandoned, for some time yet. There were countless buildings that required demolition. If you would like to read more about the Christchurch earthquake, here is a link to the wikipedia article. http://en.wikipedia.org/wiki/2011_Christchurch_earthquake
I will continue to explore the wonderful country of New Zealand, and look for some abandoned buildings a little safer to explore.
Please enjoy the photos of the abandoned city of Christchurch, New Zealand.
Dr Hank Snaffler Jr.
PS, I have added a  lot of photos on this post – keep in mind, virtually every building in each shot is abandoned. Even the multi-story hotels and office towers. Click for a larger version.